Luxury House in Kolathur-3bhk Duplex Model House in Chennai Kolathur
Description
Luxury 3 BHK House in Kolathur
Property Overview: Nestled in the heart of Kolathur, this exceptional luxury house offers a sophisticated blend of comfort, style, and high-class living. With a generous buildup area of 2100 square feet, this fully furnished 3 BHK house stands as a testament to exquisite design, premium craftsmanship, and meticulous attention to detail.
Location: Situated along the prestigious Kolathur Kadappaa Road, this house enjoys a prime location that combines urban convenience with suburban tranquility. The neighborhood boasts of excellent connectivity, proximity to essential amenities, and a serene ambiance that provides an ideal setting for modern living.
Interior Elegance: The interior of the house is a masterpiece of design, showcasing high-class interiors that define luxury living. From opulent lighting fixtures to intricately designed ceilings, every element has been carefully chosen to elevate the ambiance. The living spaces seamlessly blend aesthetics with functionality, creating an atmosphere of refined elegance.
Fully Furnished: This luxury house comes fully furnished, sparing no expense in ensuring that residents experience the utmost comfort. The furniture, decor, and furnishings have been handpicked to complement the overall aesthetic and provide a turnkey solution for a lavish lifestyle.
Bedrooms: The house features three spacious bedrooms, each designed to provide a private haven of relaxation. The bedrooms are adorned with premium materials, plush fabrics, and a thoughtfully planned layout to create a personal retreat for the occupants.
Kitchen and Dining: The kitchen stands as a testament to culinary excellence, equipped with modern appliances, ample storage, and a contemporary design. The dining area is a place where families and friends can gather to enjoy meals, creating cherished memories.
Outdoor Space: The property doesn't just end with the interior; it extends to the outdoors. A well-manicured garden, a relaxing patio, or even a rooftop terrace offers opportunities to bask in nature, entertain guests, or simply unwind.
Conclusion: In summary, this luxury 3 BHK house in Kolathur is a remarkable blend of space, design, and comfort. With high-class interior work, fully furnished spaces, and a prime location, it presents an unparalleled opportunity to own a piece of architectural magnificence that caters to both aesthetics and practicality. This house isn't just a property; it's a statement of refined living.
For inquiries or to schedule a viewing, please contact [Contact Information]. Don't miss the chance to make this extraordinary house your new home.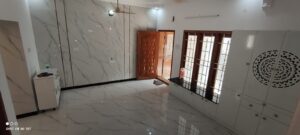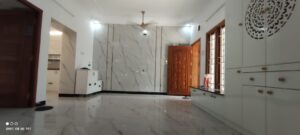 Address
Country:

India

Province / State:

Tamil Nadu Properties- By Homes And land Chennai Property website

Neighborhood:

Kolathur
Open on Google Maps